Partridge Grant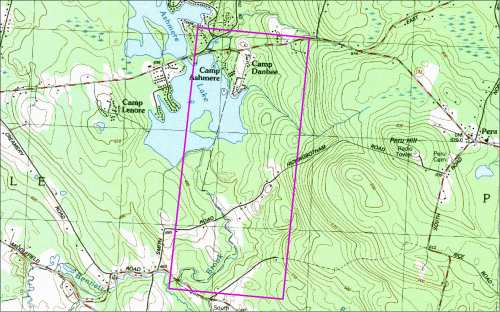 (Maps are an approximate)
Acts and Resolves Chapter 240 January 1754 Vol. 15 Page 102
Vote appointing a Committee for selling lands lying west of Northampton.
A memorial of Oliver Partridge, Esqr. Showing that he has surveyed 800 acres of Province Land lying on or near the road proposed to be opened from Northampton towards Albany proposing that said land may be sold, that two families may be settled thereon: etc. etc.
Item Chapter 101 November 1754 Vol. 15 Page 207.
Vote accepting the report of the committee to sell Province Land lying between Northampton and Pontoosuck
The Committee appointed by the Great and General Court the 9th of January for selling eight hundred acres of the Province Land lying on the road leading from Northampton to Pontoosuck in two equal allotments to such as will give most for the same on condition for building houses, bringing to lands etc; After giving publick notice of the time and place of sale attended such service in Springfield in August 1754 and having sold the same at publick venue to the highest bidder viz: to messrs Oliver Partridge, David Ingersoll, John Ashley Esqr. And Moses Graves for two shillings and ten pence per acre, and have taken bonds for the fulfillment of the conditions and for the payment of the money to the Province treasury and returned them to him excepting three pounds which was paid down and disposed of as follows: to the committee for there time and expences thirty six shillings and to Oliver Partridge Esqr. In part of the fifty shillings granted him by the court for surveying and returning a plan of said lands, twenty four shillings. In the name and by order of the Committee
Elea. Porter Passed November 5, 1754