The Heritage Book, written by Leonard Swift, is about the people and businesses of Hinsdale Massachusetts, and the town history.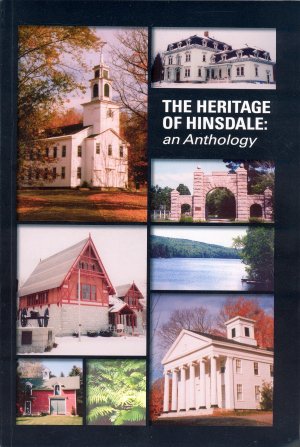 Get your copy at the Town Hall.
or
HH Book
P. O. Box 93
Hinsdale, MA 01235
$10.00.
A great deal of history happens over 200 years. One place to start to go through it is on our Hinsdale Trivia Page, it touches on some of the big things, some small things, and some weird things.
Other History Items include:
For a more complete (and more serious) history written in 1954 by our own Marion Ransford, local news reporter for the Berkshire Eagle and Springfield Union, go here.
What's with the sheep? Have you always wondered what the connection was between sheep and Hinsdale, or seen some references on this site? Go here to learn about Hinsdale's sheep connection.