June 21st
On June 21st at 7 PM, Hinsdale celebrated
a Proclamation Day event at Kittredge School.
On June 20th at 10 AM, twelve volunteer motorcycle riders left the Lexington Massachusetts Common in a symbolic "call to arms" ride to Philadelphia.
"The Israel Bissell Re-enactment Ride"
The riders carried a replica of the "Call to Arms"
document that Israel carried on his ride. They then acquired signatures of officials at Lexington, Philadelphia and Hinsdale.
They followed as close as possible, Israel's original route.
(NOT ISAAC'S)
Riders
Doug & Arlette Haskins
Dana & Gail Rivers
Mike & Arlene Langdon
Art & Wendy Campbell
Butch & Dale Thompson
Al & Betty Smith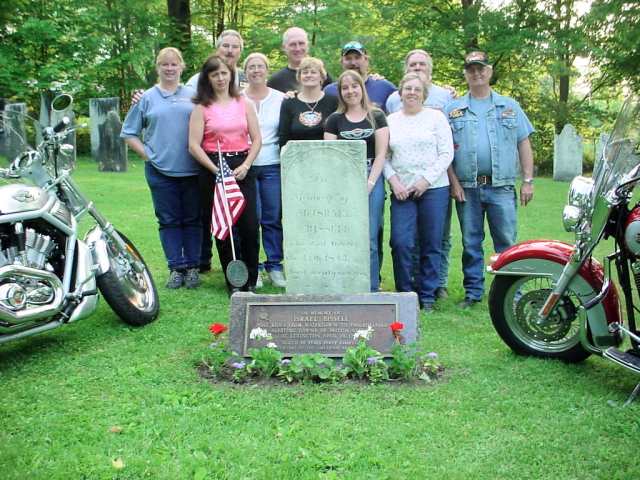 They rested their "horses", (shown),
and returned to the Hinsdale Kittredge School June 21st at 7 PM.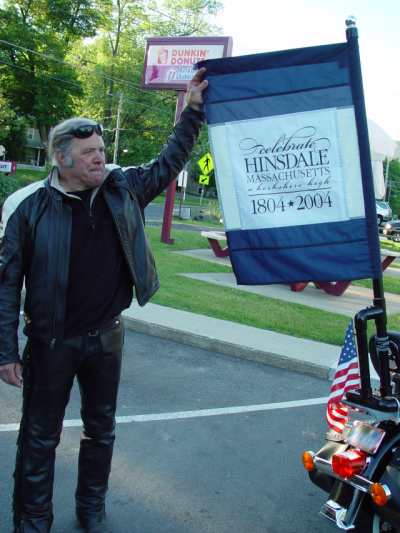 The riders displayed one of the
Dayz Committee's banners that are
available at the Town Hall or through our store.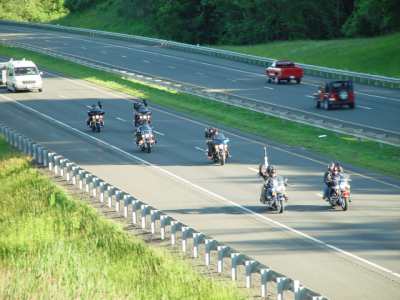 Leaving for Lexington.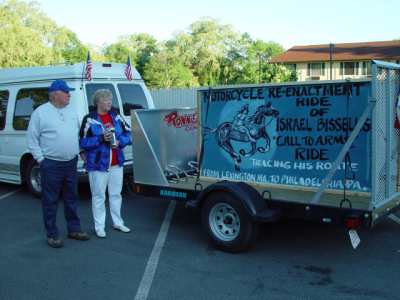 A Little Help from our friends.
Ed and Christine Richards of Peru drove the Support vehicle on this journey to Philadelphia and back.
Hinsdale Arrival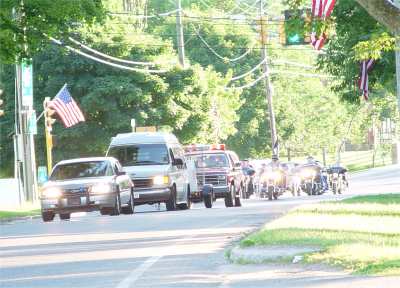 An escort into town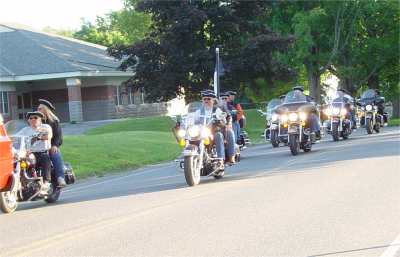 Arriving at Kittredge School.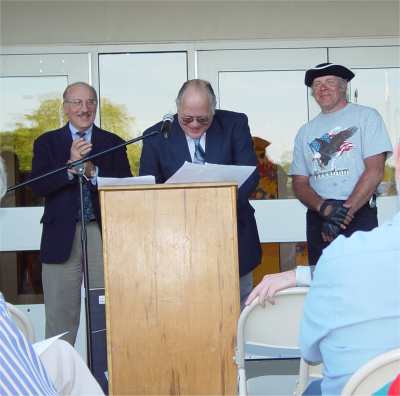 "Call to Arms" replica signing.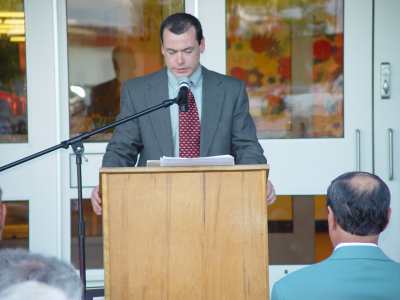 Special Guest Representative Sean Kelly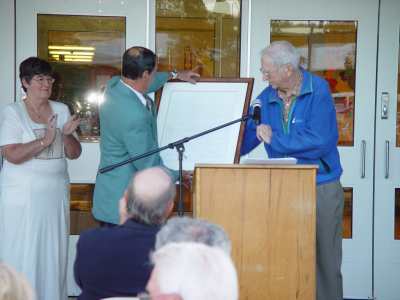 Dayz Committee's framed copy Presentation of
Original 'Act to Incorporate' to The Town of Hinsdale.
A special thanks to the riders who kicked off our celebration with a unique
effort to show the support we have for our Hinsdale heritage.
Doug & Arlette Haskins
Dana & Gail Rivers
Mike & Arlene Langdon
Art & Wendy Campbell
Butch & Dale Thompson
Al & Betty Smith